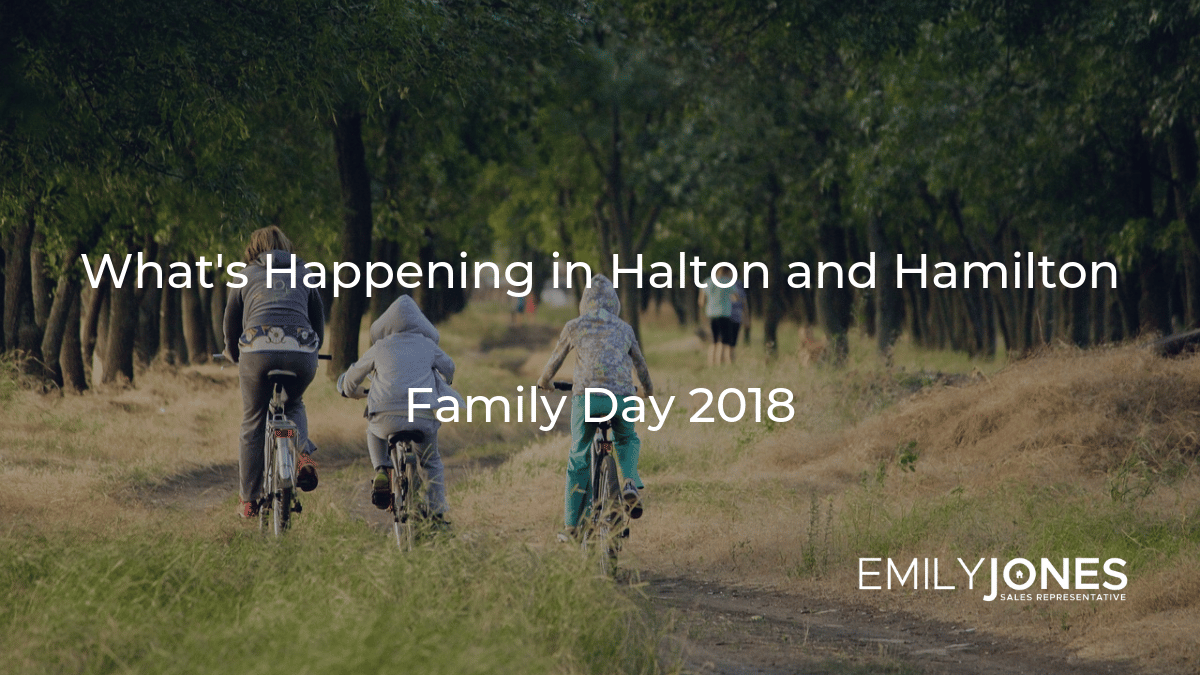 19 Feb

What's Happening in Halton and Hamilton on Family Day 2018
It's all about family!
Looking for something local to do this today? Take a look below for some great local events in Halton and Hamilton for Family Day 2018.
The Town of Oakville's 10th annual Make Your Move Family Day
This day offers free activities and events for all with more than 100 activities, including swims and skates.
A Family Day Skate in Burlington
A skate is taking place on Feb. 19 from 12:30 p.m. until 2:30 p.m. at Aldershot Arena and all are welcome to join MPP Eleanor McMahon on the ice. There will be free hot chocolate until it runs out!
The Burlington Comedy Festival
The third annual Burlington Comedy Festival kicks off on Feb. 19 with comics taking the stage at two venues. "We have had full houses in the past," said Burlington Downtown Business Association executive director Brian Dean. Performers such as comedian/actor Kevin Pollak, The Kids in the Hall's Scott Thompson, Canadian writer/actor Jon Dore, and rising star Nick Nemeroff will be cracking up crowds at two venues: the Burlington Performing Arts Centre (BPAC) and the Water Street Cooker.
head out to Aldershot to check out the full day of programming at RBG
Frogs! is running at the Royal Botanical Gardens' RBG Centre until April 15. You can experience the most visually stunning, vocally pleasing, and adaptively remarkable life forms on earth. "If you've never thought of frogs as beautiful, this exhibition will change your mind," according to the RBG. Frogs has two exhibitions and activities where visitors can explore the world of frogs and their wetlands.
Head to a Conservation Halton park
You'll find plenty of activities around Conservation Halton parks! From horse-drawn rides at Mountsberg (followed by hot chocolate and a marshmallow roast!) to snow painting at Crawford Lake. You can explore the Turtle and Deer Clan Longhouses, and see in the "Celebrating Sweet Water Display" inside the Deer Clan. Put on snowshoes and go for a walk to the meromictic lake. For Family weekend, there will be snow games, a snowshoe demonstration, and a campfire for roasting marshmallows.
A Family Day – Winter Fun Event
This is taking place at Bronte Creek Provincial Park in Oakville. The Children's Farm is open from 9 a.m. until 4 p.m. You can tour the barns to see your favourite farm animals and pellet feed stations are available. The Nature Centre is open from 10 a.m. to 4 p.m. Live animals, hands-on displays, and crafts will be showcasing Bronte Creek, Provincial Park.
From my family to yours, enjoy a wonderful Family Day in Hamilton and Halton!!
ARE THERE UPCOMING COMMUNITY EVENTS IN HALTON OR HAMILTON THAT YOU WOULD LIKE TO SEE FEATURED? CONTACT ME TODAY!