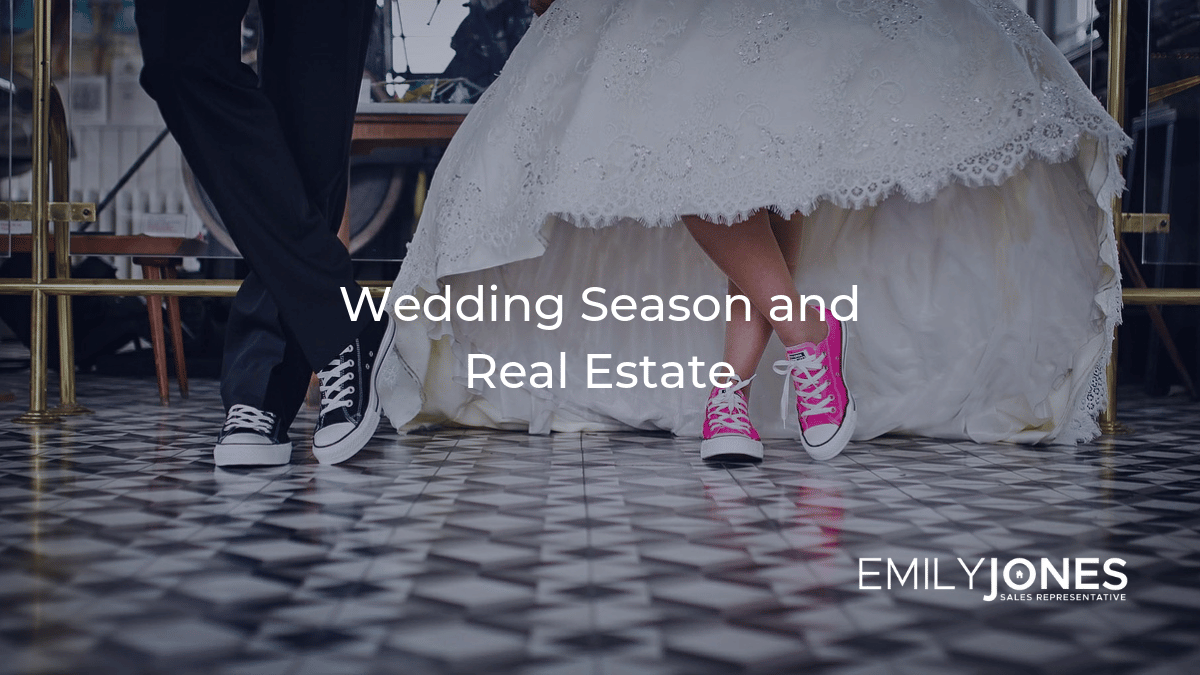 09 Jul

Wedding Season and Your Real Estate
Wedding Season and Your Real Estate!
Summer is in full swing which means poolside BBQs, cottage trips and if you are anything like me, WEDDING SEASON. So it's only fitting we talk about what a wedding means for your real estate.
I think about weddings a lot because this year I'm attending eight of them. That's right eight. As a Realtor ®, one of the questions that I notice comes up around each one is "Where is the couple going to be living"?
Guests want to know for two reasons:
People want to know what kind of gift to buy!
People are nosey 🙂
But it also comes up a lot when I talk with the couple themselves. Planning a wedding is a big task, and planning your lives together is an even bigger one.
Real estate is your largest investment, so naturally, when planning how you will combine assets after getting married; real estate should be a big consideration.
There are many living situations out there that newlyweds have to navigate as they plan their future.
Currently living with parents
There is nothing like a wedding to inspire you to get out and on your own. You're married after all!

Currently living together in a rented space
You may want to stay where you are, or you may want to look at building your life together in a home of your very own. That might could mean renting a new place together or buying your first home!

Upcoming changes to your family plans
This is a driving force toward moving. Now that you are married (or soon to be), you might have some big pending changes to your life. You could want to be closer to family, adopt a dog and need a yard, start your family in the suburbs of the GTA instead of living downtown.

One partner may already own a home
Once you are married and living together, you need to determine if that home will work. 
If not and you decide to look for a new home together, will you sell the property or keep it as an investment?

Each partner may already own a home
Similar to the above, will one of the properties work as your matrimonial home? 
If yes, what will you do with the other property? 
If not, will you sell both properties or keep one (or both) as an investment?
Regardless of what situation you are in, marriage is a very common time to move and buy your first home! I'd love to consult with you about what makes the most sense for your situation and your finances.
Planning a wedding is hard enough, let me help with your home!