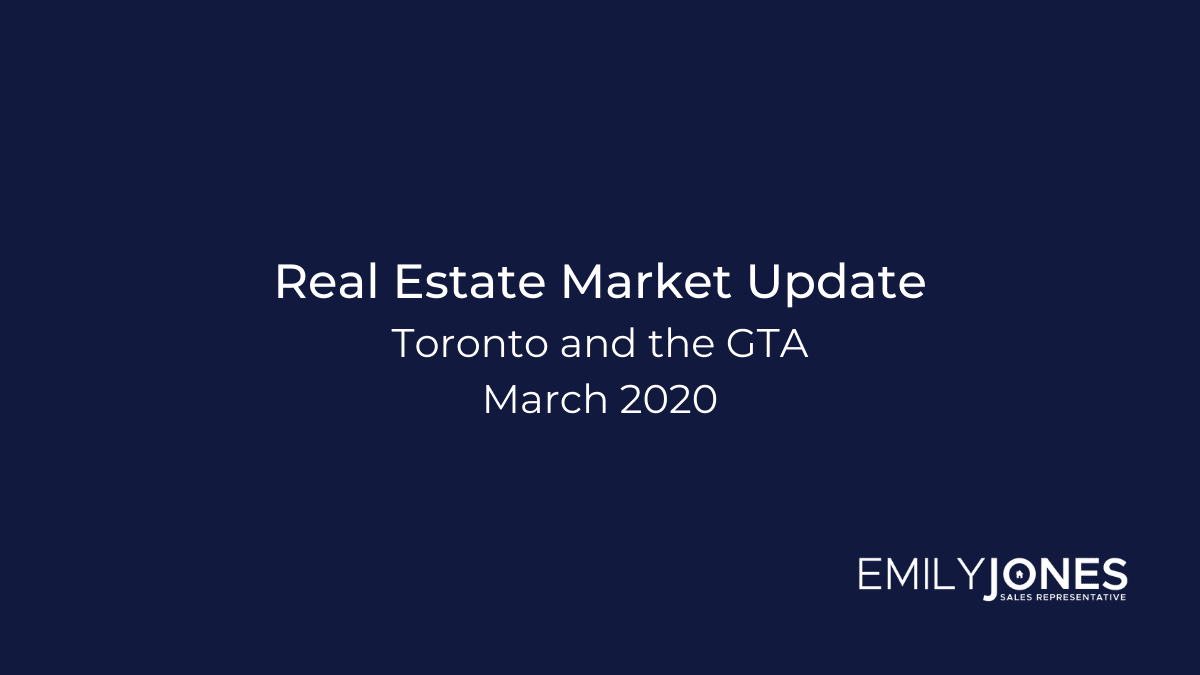 22 Apr

Toronto and GTA Real Estate Update – March 2020
THE MARCH 2020 REAL ESTATE MARKET UPDATE AND STATISTICS FOR TORONTO AND THE GTA ARE HERE.
LOOKING FOR MORE INFORMATION OR ANOTHER COMMUNITY? CONTACT ME FOR MORE.
This is an interesting month for statistics to say the least, as we are in a complicated time. Let's dive in to what data is out there for March 2020 in the Toronto and GTA real estate markets. And of course, contact me anytime for a personal discussion about your real estate situation.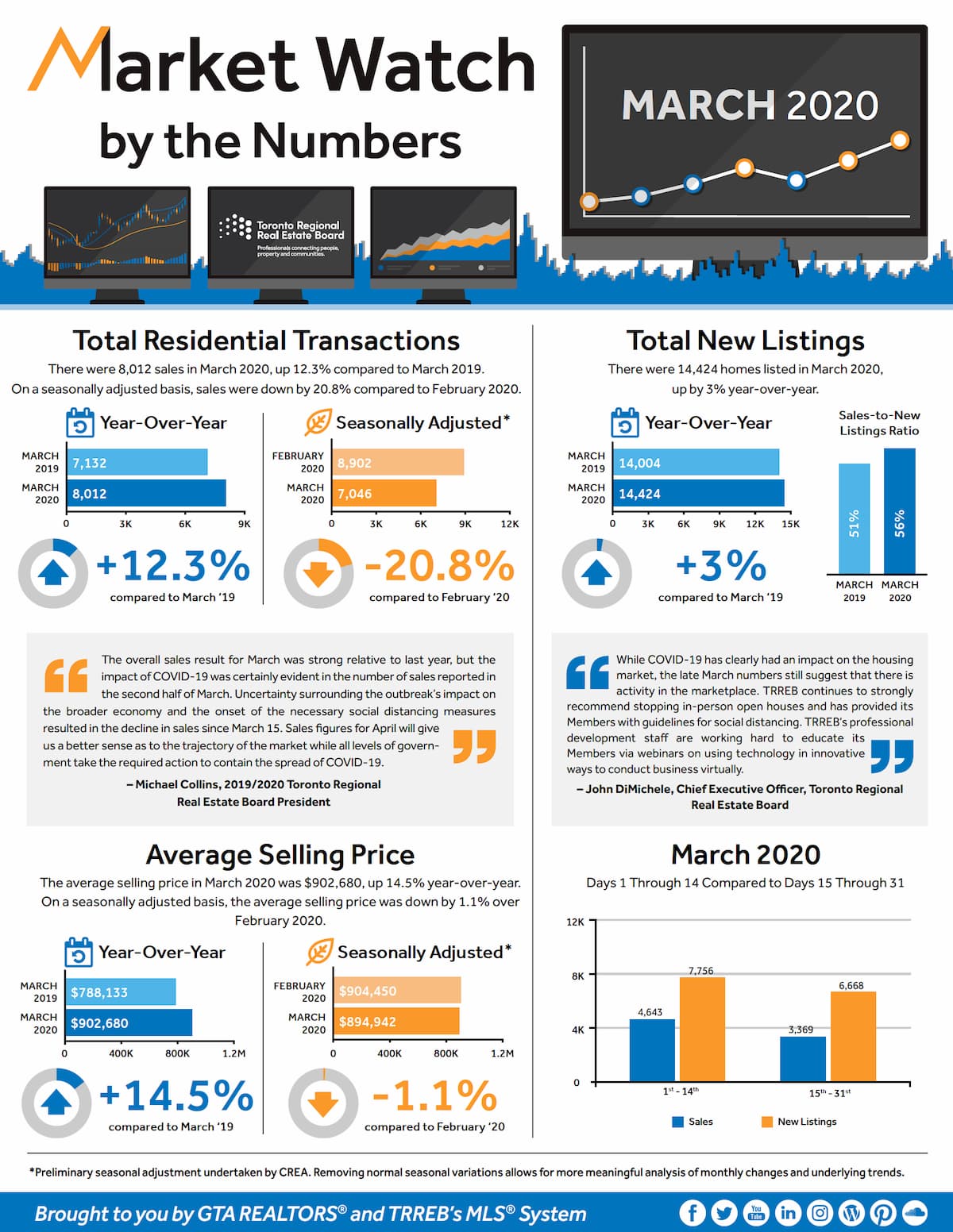 Here are some of TRREB's Highlights for March 2020
Greater Toronto Area REALTORS® reported 8,012 home sales through TRREB's MLS® System in March 2020. This was up by 12.3% compared to 7,132 sales reported in March 2019.
However, despite a strong increase in sales for March 2020 as a whole, there was a clear break in market activity between the pre-COVID-19 and post-COVID-19 periods. For the purposes of this release, the start of the post-COVID-19 period was the week beginning Sunday, March 15.
The overall March sales result was clearly driven by the first two weeks of the month. There were 4,643 sales reported in the pre-COVID-19 period, accounting for 58% of total transactions and representing a 49% increase compared to the first 14 days of March 2019.
There were 3,369 sales reported during the post-COVID-period – down by 15.9% compared to the same period in March 2019.
For March as a whole, new listings were up by 3% year-over-year to 14,424. However, new listings dropped on a year-over-year basis during the second half of the month (beginning March 15) by 18.4%.

The MLS® Home Price Index Composite Benchmark price was up by 11.1% year-over-year in March 2020. The average selling price for March 2020 as a whole was $902,680 – up 14.5% compared to March 2019. The average selling price for sales reported between March 15 and March 31, was $862,563. This was down from the first half of March 2020, but still up by 10.5% compared to the same period last year.
Source: Toronto Regional Real Estate Board
A Note About COVID-19
With the situation with COVID-19 rapidly changing, statistics can only tell us to much. The market is changing quicker than many of these official statistics and reports can keep up. To understand what impact the current market has on your property or potential property (if you are hoping to buy), it's best for a personal discussion.
Reach out anytime so we can discuss. I'm happy to get into the latest information about real estate in Toronto or the West GTA (Mississauga, Milton, Oakville, Burlington).