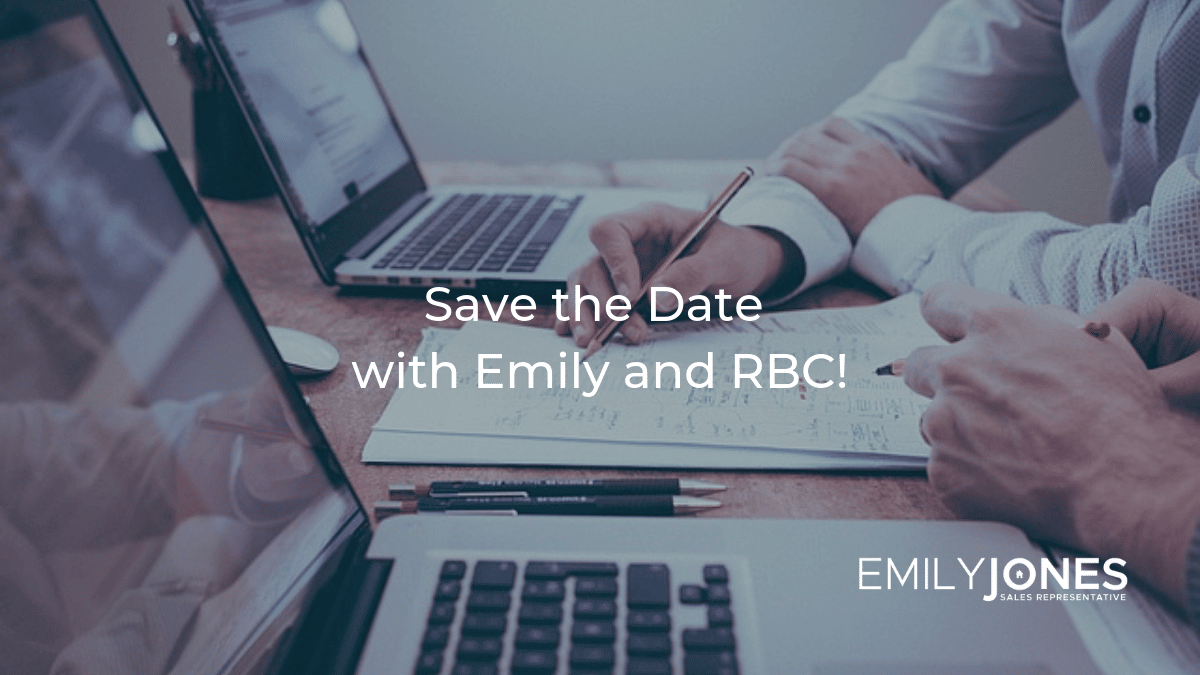 10 Apr

Home Buyer Seminar with Emily and RBC!
Save the date! RBC Home Buyer Seminar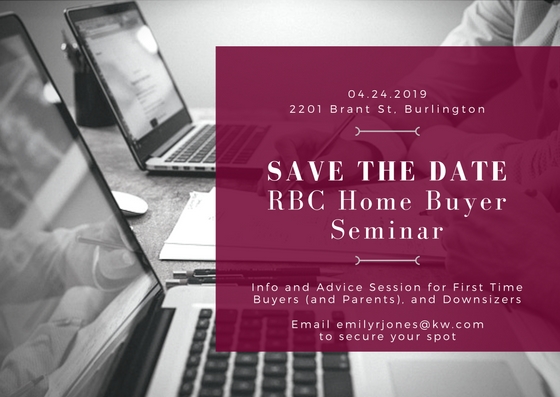 If buying a home is on your radar, don't miss out on this home buyer seminar hosted by RBC and I! 
On Tuesday April 24th 2018 from 7-8pm, come out to RBC in Burlington (Brant and Upper Middle Branch) for an informative hour focused on:
Buying your first home.
Understand what to expect in the process and what steps to take to prepare for success.
The role parents can play in assisting their children to buy their first home.
With the rising cost of real estate in the GTA, many parents are wondering how they can help their millennial children achieve homeownership. We will discuss the pros and cons of co-signing, assisting with a downpayment, and other tools that may be useful!
Advice concerning downsizing.
New mortgage rules and how they could impact you.
The introduction of the "stress test" has generated a lot of media attention. Let us ensure you have the correct information!
Answering your questions!
Buying and selling real estate can be a complex process. With branch representatives on hand (along with myself), you will have a chance to talk with a variety of finance and real estate professionals. You can leave with all your questions answered!
I'll be joining RBC, so it's a one stop shop to discuss your real estate situation. Contact me today to reserve your seat!