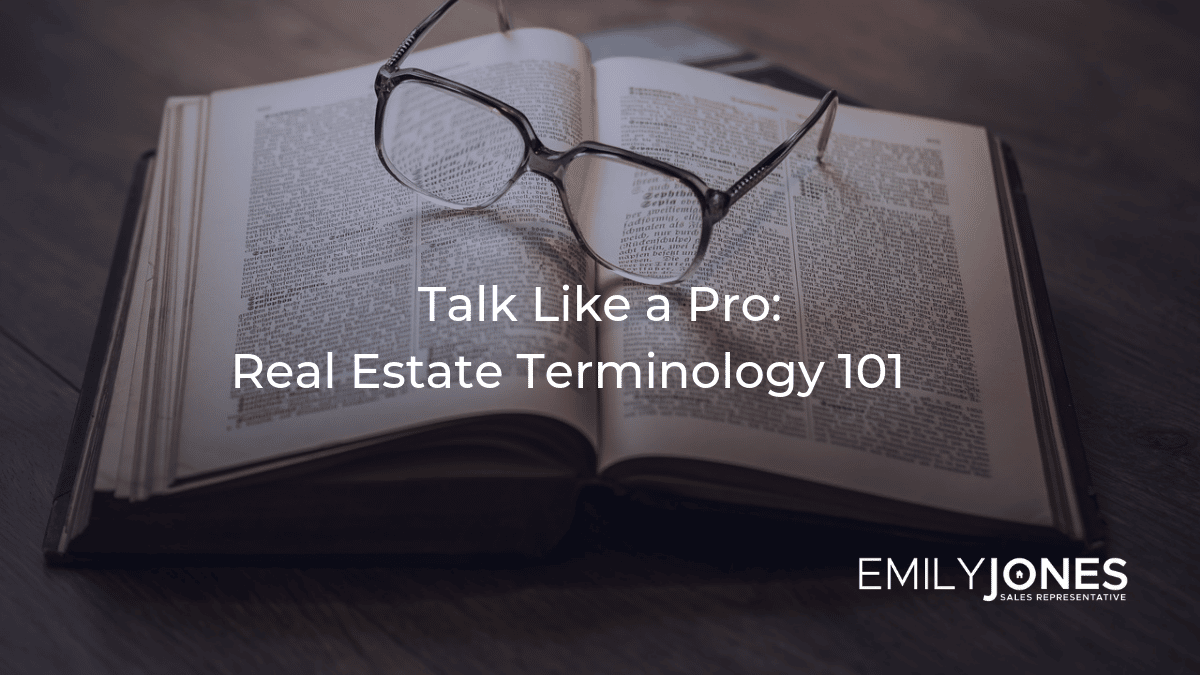 24 Jan

Real Estate Terms Everyone Should Know
REAL ESTATE TERMS EVERYONE SHOULD KNOW
So you spend your commute on the GO Train looking at homes for sale on realtor.ca? And your weekends at open houses? And perhaps you eat, sleep and breathe HGTV? (Let's be real, who doesn't love Joanna and Chip?) Sounds like it's time to brush up on a couple of real estate terms so you can talk like the pros.
---
As-Is
You may come across this term on a listing's description. When a property is as-is, this means that the seller of the property makes no warranties or representations about the property it's very much a buyer beware situation. You might see this on listings where the home needs repair, if the seller doesn't know much about the property (e.g. an estate sale), or if the property is being sold by a bank.
Closing Costs
This refers to all the additional fees associated with moving including (but not limited to) legal fees, land transfer taxes, inspection and appraisal costs (if applicable), etc.
CMHC
This is the short form for the Canada Mortgage and Housing Corporation. CMHC is a Crown corporation providing information to consumers and is one of the largest providers of mortgage loan insurance to buyers with less than 20% downpayment.
Comparative Market Analysis (CMA)
A CMA is an analysis to determine the market value for a property. A CMA is also referred to as a property valuation, a home evaluation, or a competitive market analysis.
DOM
This short-form refers to Days on Market. This is an important factor to look at on listings! The DOM indicates either how long a listing has been on the market and how it was on the market before it sold. Both can indicate how hot the market is, and how a specific listing compares to the overall average.
Escrow
Escrow is not something we deal within Ontario, so I'm not even going to get into it. If you are watching HGTV and this is mentioned, remember that this doesn't apply in Ontario.
Exclusive
When a home is exclusively listed, it is not posted on MLS and only one brokerage has the right to advertise that property. As a buyer, your sales representative can still represent you just like a standard MLS listing.
Firm Deal
A contract is firm when a deal has been accepted by all parties with no remaining conditions. An offer would be considered a firm offer if it is condition free.
SS, CAC, CVac, GDO, ELFs
You will commonly see these short forms listed under inclusions and exclusions. Each term here refers to Stainless Steel, Central Air Conditioning, Central Vacuum, Garage Door Opener, Electrical Light Fixtures.
Status or Estoppel Certificate
This certificate is a large package of documents providing an update on all the important details surrounding a condo. This would include a condo unit's financial standing as well as the condo corporation's financial standing. Other documents also included would be legal information, rules and regulations, and official condominium registration. Typically, a buyer will make their offer conditional upon legal review of this package.
---
Now that you know the common terms, who's ready to buy or sell? Contact me today for your personal consult!