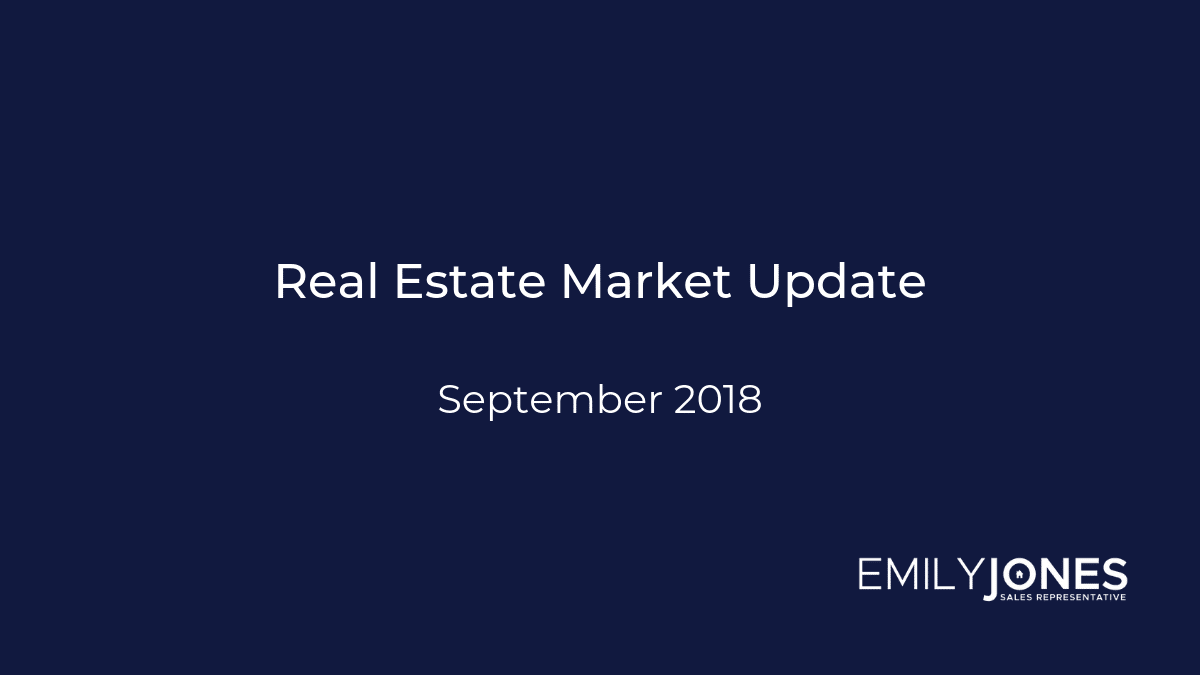 01 Oct

Hamilton Burlington Real Estate – September 2018
SEE BELOW FOR A SUMMARY OF WHAT HAPPENED IN September 2018 IN THE HAMILTON AND BURLINGTON REAL ESTATE MARKET! LOOKING FOR A MORE DETAILED STATISTICAL ANALYSIS? CONTACT ME HERE FOR A FULL PACKAGE OF THE IN-DEPTH INFORMATIONAL REPORT!
In September 2018, the REALTORS® Association of Hamilton – Burlington (RAHB) reported 948 sales of residential real estate located within the RAHB market area were processed through the Multiple Listing Service®. This is a 4.6 percent increase over the same month last year. Year to date, sales are 18.8 percent lower than last year at this same time.
The Sales to New Listings Ratio, which can point to whether a market is in favour of sellers (above 60 percent) or buyers (below 40 percent) was 50.1 percent. This indicates the overall residential market for the RAHB area is in a balanced position (between 40 to 60 percent). Last year for September, the ratio was 43.7 percent – still considered balanced but trending towards a buyers' market.
"A balanced market is good for everyone – buyers and sellers both," says RAHB CEO George O'Neill. "There is a good inventory of listings and a good number of buyers. The three-month inventory of listings is the highest we've seen in September for the last five years."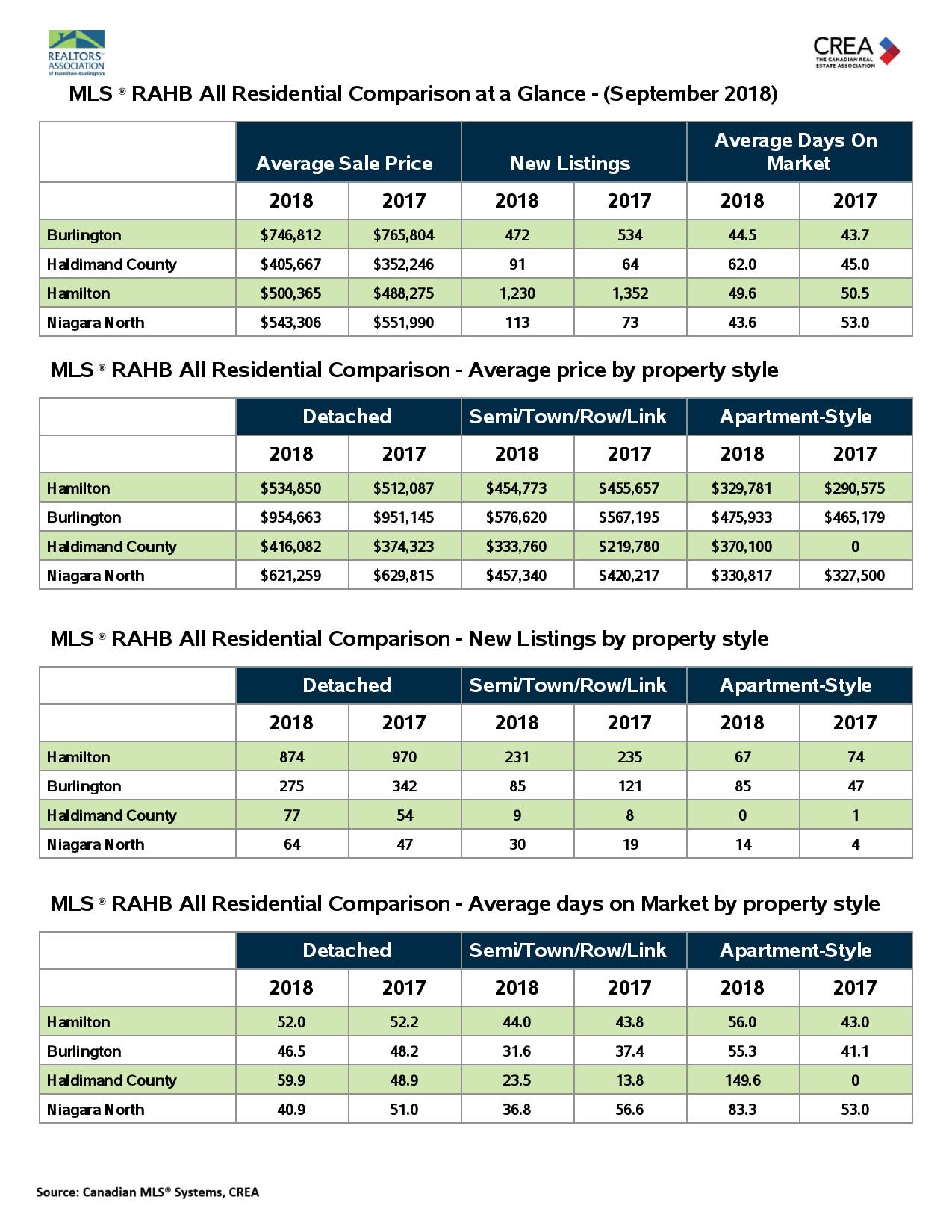 Sales by Property Type
The number of sales for single family properties within the entire RAHB market fell compared to last year, while the average sale price remained virtually the same.
Townhouse sales activity was down from 2017, and the average townhouse sale price was down from last year, as well.
Apartment-style property sales were down from last year; however, average sale price was up compared to September 2017.
When the major areas within RAHB"s market are isolated, Hamilton and Haldimand County both saw an increase in overall average sale price, while Burlington and Niagara North experienced a decrease in overall average price.
"Combined with the knowledge, experience and skills of a RAHB REALTOR®, the MLS® HPI provides an even better understanding of trends and how they can affect the market value of a home," adds O'Neill. The MLS® HPI Composite Benchmark can be classified as the "typical" residential property within a given area. For example, below is the composite benchmark price compared to the overall average residential price for the entire RAHB market over the past decade.
Specific neighbourhoods within the RAHB area experience results that differ from the average of the entire RAHB market area. Because neighbourhoods vary, determining the right price when buying or selling a property can be challenging. Local REALTORS® have the experience and tools to help buyers and sellers make those big decisions.
CREA Home Price Index
Over the last month, RAHB implemented the Canadian Real Estate Association's (CREA's) MLS® Home Price Index (HPI) for RAHB REALTORS® to use and benefit their clients. The MLS® HPI is based on MLS® listing content and takes into account various details of a property. This includes number of bedrooms, age of the home, lot size, number of fireplaces, number of bathrooms, type of foundation, and other relevant attributes. More information on CREA's HPI can be found at www.crea.ca/housing-market-stats/mls-home-price-index/.
*Average sale price is based on the total dollar volume of all properties sold through the RAHB MLS® System. Average sale price can be useful in establishing long-term trends, but should not be used as an indicator that specific properties have increased or decreased in value. Talk to your local REALTOR®.
September 2018 Real Estate Update Source: Realtors Association of Hamilton-Burlington