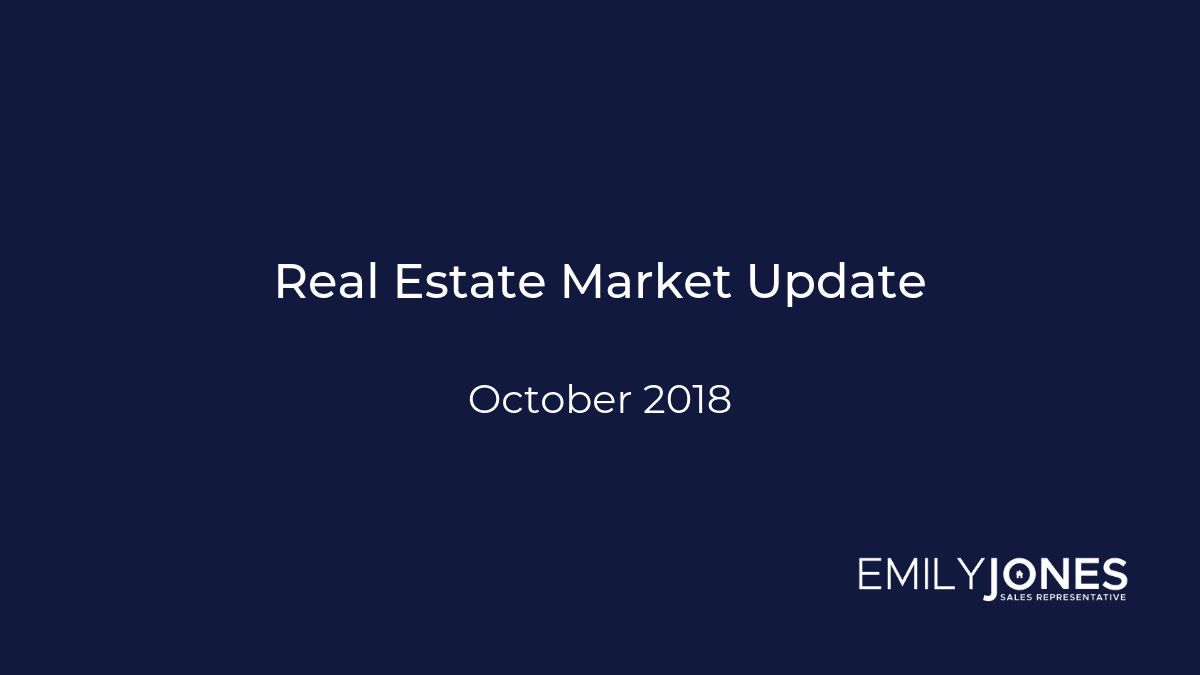 01 Nov

Hamilton Burlington Real Estate – October 2018
SEE BELOW FOR A SUMMARY OF WHAT HAPPENED IN October 2018 IN THE HAMILTON AND BURLINGTON REAL ESTATE MARKET! LOOKING FOR A MORE DETAILED STATISTICAL ANALYSIS? CONTACT ME HERE FOR A FULL PACKAGE OF THE IN-DEPTH INFORMATIONAL REPORT! 
In October 2018, the REALTORS® Association of Hamilton-Burlington (RAHB) reported 1,035 sales of residential real estate located within the RAHB market area were processed through the Multiple Listing Service® (MLS®) System. This is a 13.1 percent decrease from the same month last year. Year to date, sales are 17.7 percent lower than last year at this same time.
Sales-to-new-listings Ratio
The sales-to-new-listings ratio, which can point to whether a market is in favour of sellers (above 60 percent) or buyers (below 40 percent) was 60.1 percent. This is higher than last month and on the cusp of returning to a seller's market. For comparison, in October 2017 the ratio was 65.5 percent.
"The single family market in the overall RAHB area remains in a balanced position, with a good inventory of homes for those looking for a detached property," says RAHB CEO George O'Neill.
By Property Type
The number of sales for single family properties within the entire RAHB market fell compared to October 2017. The average sale price increased by 5.9 percent.
Townhouse sales activity was also down from 2017, while the average townhouse sale price remained virtually the same.
Apartment-style property sales were down from last year. Compared to October 2017, the average sale price was up 11.6 percent.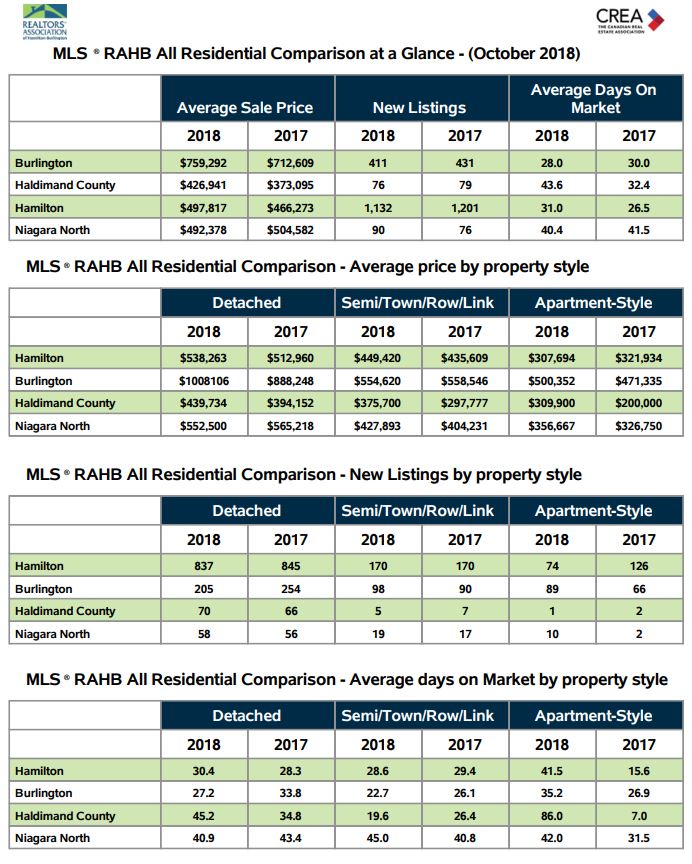 When the major areas within RAHB's market are isolated, Hamilton, Burlington and Haldimand County all saw an increase in overall average sale price. Niagara North experienced a decrease in overall average price. There was also an increase in average sale price for all property styles in each of the four RAHB market areas, except for Niagara North detached homes, Burlington townhouses and Hamilton apartment-style properties.
"Across the entire RAHB market area, the average price, number of days on market, and other factors differed when looking at housing style," says O'Neill. "To ensure you have all the information you need to make an informed decision when buying or selling, always consult with a local REALTOR®."
Specific neighbourhoods within the overall RAHB market area see results that often differ from the average of the entire area. Because neighbourhoods vary, determining the right price when buying or selling a property can be challenging. Local RAHB REALTORS® have the experience, knowledge and tools to help buyers and sellers make those big decisions.
October 2018 Real Estate Update Source: Realtors Association of Hamilton-Burlington