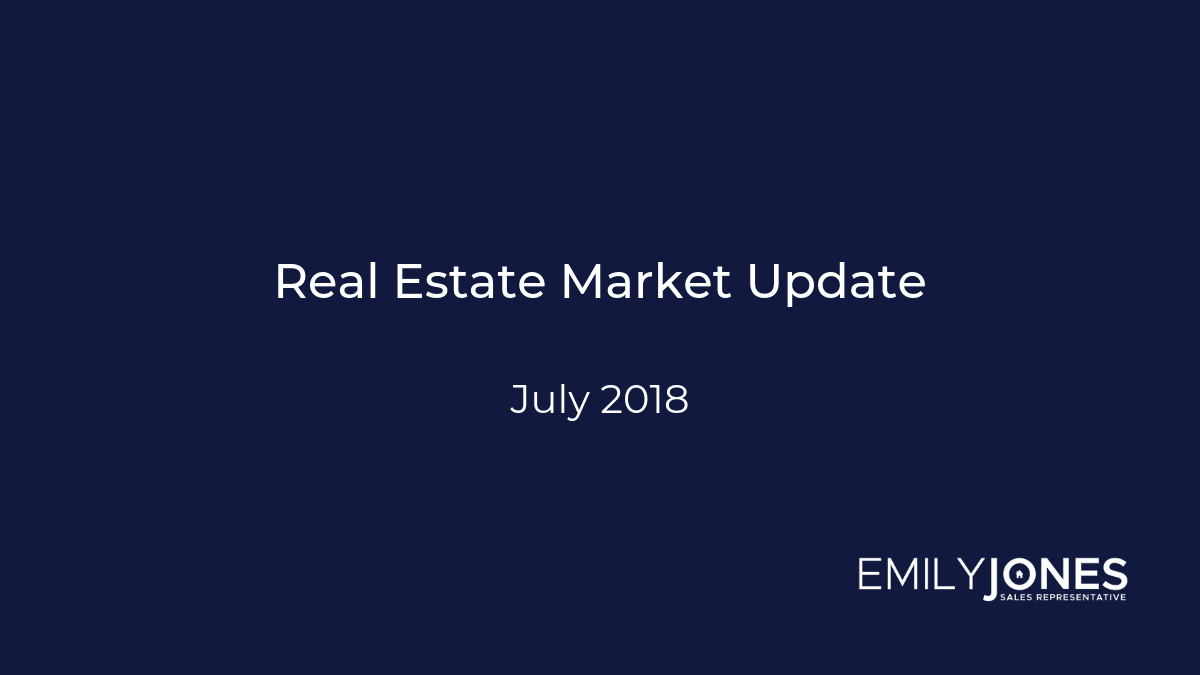 01 Aug

Hamilton Burlington Real Estate – July 2018
HAMILTON BURLINGTON REAL ESTATE UPDATE – July 2018
A LOOK AT THE JULY MARKET
SEE BELOW FOR A SUMMARY OF WHAT HAPPENED IN JULY 2018 IN THE HAMILTON AND BURLINGTON REAL ESTATE MARKET! LOOKING FOR A MORE DETAILED STATISTICAL ANALYSIS? CONTACT ME HERE FOR A FULL PACKAGE OF THE IN-DEPTH INFORMATIONAL REPORT! 
The REALTORS® Association of Hamilton-Burlington (RAHB) reported 1,072 residential sales were processed through the RAHB Multiple Listing Service® (MLS®) System in July 2018, 4.7 percent fewer than July 2017 and 16.3 percent fewer than the 10-year average for the month.
Residential freehold sales were 3.2 percent lower, and condominium sales were 11.5 percent lower than July last year.
New residential listings were 8.4 percent lower than July last year, but 1.5 percent higher than the 10-year average.
"Comparing this July to last does not necessarily provide an accurate picture of the market. Last year's increase in listings and prices were influenced by government regulations," says RAHB President and local REALTOR® Jack Loft. "Right now, we are sitting on the border between a balanced market and a seller's market."
The average residential sale price for July 2018 was up 1.3 percent, continuing the upward trend in July over the past 10 years.
Neighbourhoods throughout the RAHB area experience results that differ from the average of the entire RAHB market area. Hamilton Centre, Hamilton Mountain and Burlington continued to have fewer sales compared to last year but had increases in average sale price. Ancaster however, saw an increase in sales but a dip in the average sale price compared to last year.
"Even within neighbourhoods, the real estate market differs from one street to another, from one property to another," adds Loft. "REALTORS® know the local markets and can help buyers and sellers navigate their way to a successful home buying or selling experience."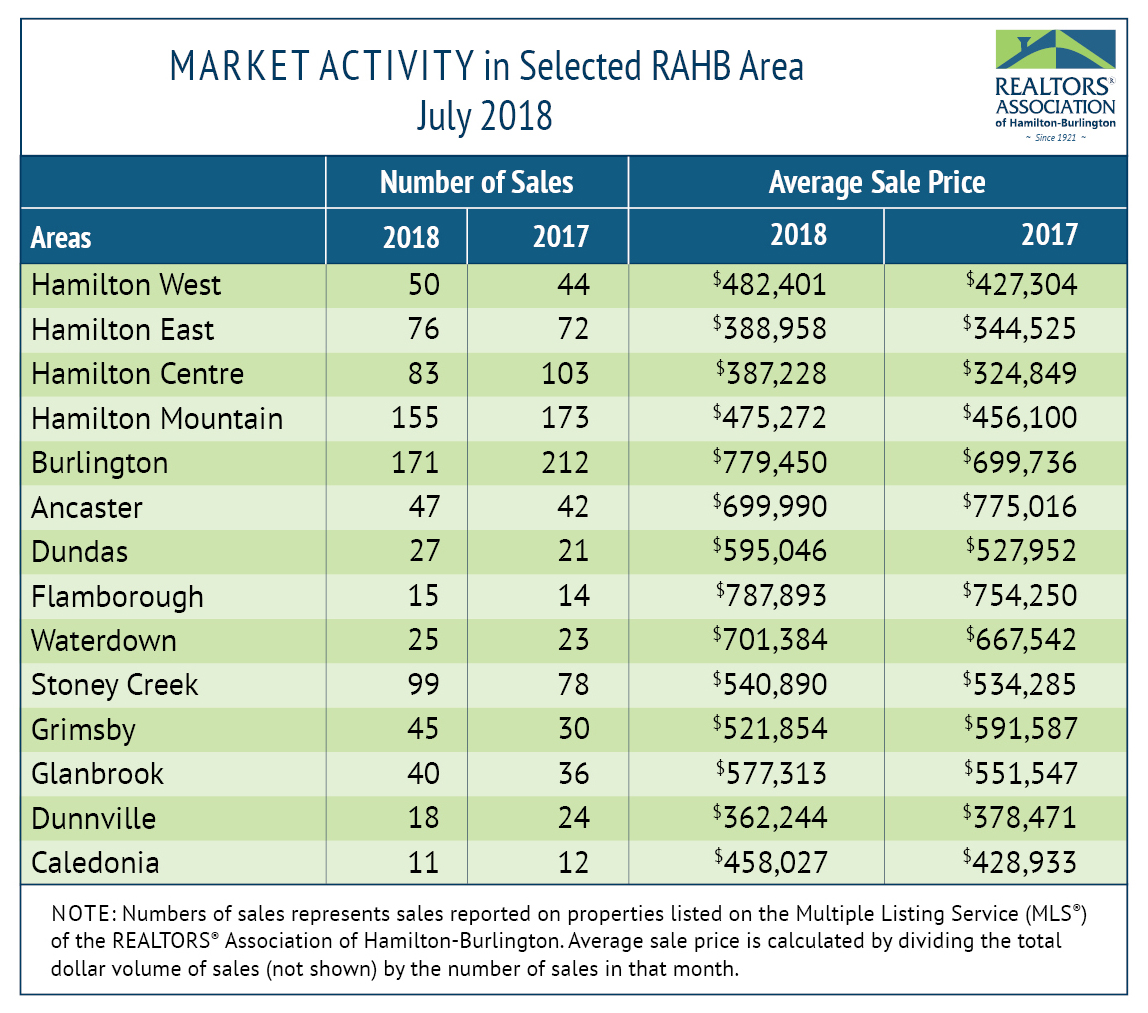 July 2018 Real Estate Update Source: Realtors Association of Hamilton-Burlington