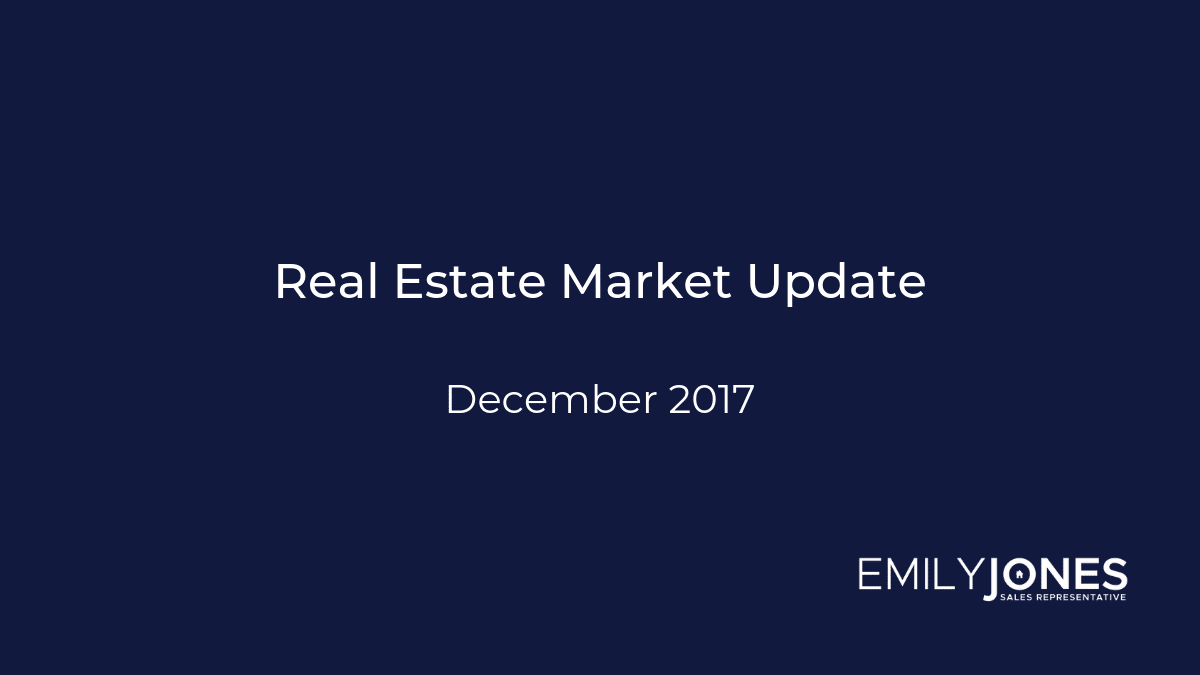 01 Jan

Hamilton Burington Real Estate December 2017
HAMILTON BURLINGTON REAL ESTATE UPDATE – December 2017
NO CHILL ON DECEMBER SALES
The December 2017 real estate market update and statistics for Hamilton and Burlington are here! Looking for more information or another community? Contact Me for more.
The REALTORS® Association of Hamilton-Burlington (RAHB) reported 753 sales were processed through the RAHB Multiple Listing Service® (MLS®) System in December, 16.4 percent fewer than the same month last year but 5.2 percent higher than the 10-year average.
All property listings were 11.4 percent lower than December 2016 and 10 percent lower than the 10-year average. "December is traditionally the slowest month for listings and one of the slower months for sales," said RAHB CEO George O'Neill. "Sales were actually quite good for a December – better than average and better than the comparison to the previous year might suggest. We saw record sales in December of 2016, so it's no surprise that this December's numbers were lower."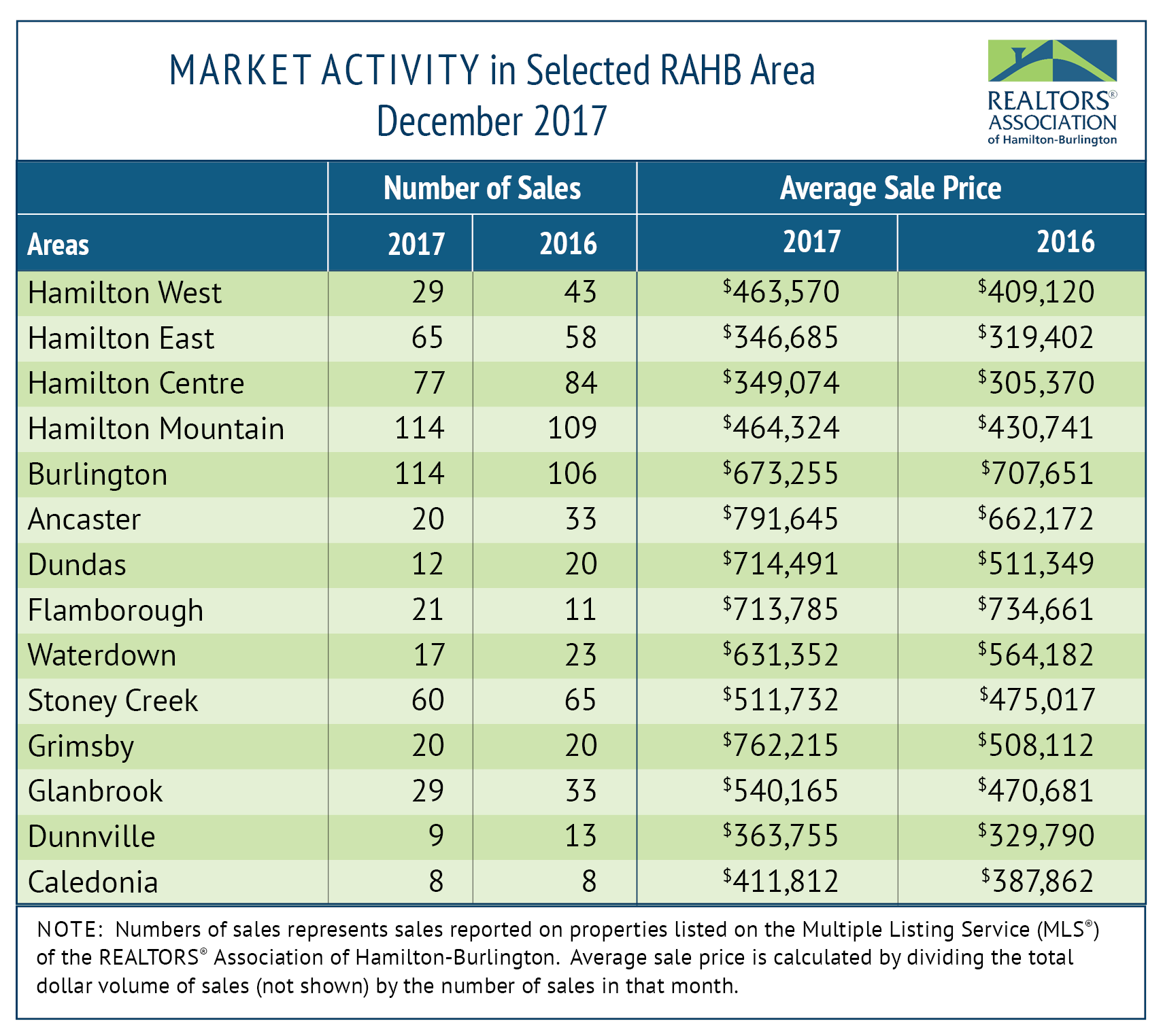 Seasonally adjusted* sales of residential properties were 1.4 percent lower than December 2016, with the average sale price up 9.1 percent. Seasonally adjusted numbers of new listings were 10.8 percent higher than December of 2016.
Overall residential sales of 713 units were 15.7 percent lower than December of the previous year. Residential freehold sales were 10.3 percent lower than December 2016 while sales in the condominium market were 34.2 percent lower.
Median and Average Price Changes
The median price of freehold properties increased by 7.8 percent over the same month of the previous year. The median price for condominium properties increased by 49.1 percent compared to the same period.
The average price of freehold properties showed an increase of 7.4 percent compared to December of 2016. The average sale price in the condominium market increased by 22.6 percent compared to the same period.
Average sale price is based on the total dollar volume of all properties sold through the RAHB MLS® System. Average sale price can be useful in establishing long-term trends, but should not be used as an indicator that specific properties have increased or decreased in value. Contact a REALTOR® for information about your area or property.
"Prices continue to increase compared to the previous year, even though, from month to month, they have followed a pattern of coming down from the high of the spring market," says O'Neill.
regarding days on market
The average number of days on market increased to 41 days from 30 days in the freehold market. In the condominium market, it increased to 39 days from 17 days compared to December of the previous year.
"With the increase in the average days on market, buyers should find they have more time to view and compare properties," noted O'Neill. "We always advise buyers and sellers to use the services of a REALTOR® for their home purchase or sale because REALTORS® are knowledgeable in changing markets. Real estate is always local, and a REALTOR® can provide insights about various neighbourhoods that aren't necessarily evident from statistics."
December 2017 Real Estate Update Source: Realtors Association of Hamilton-Burlington