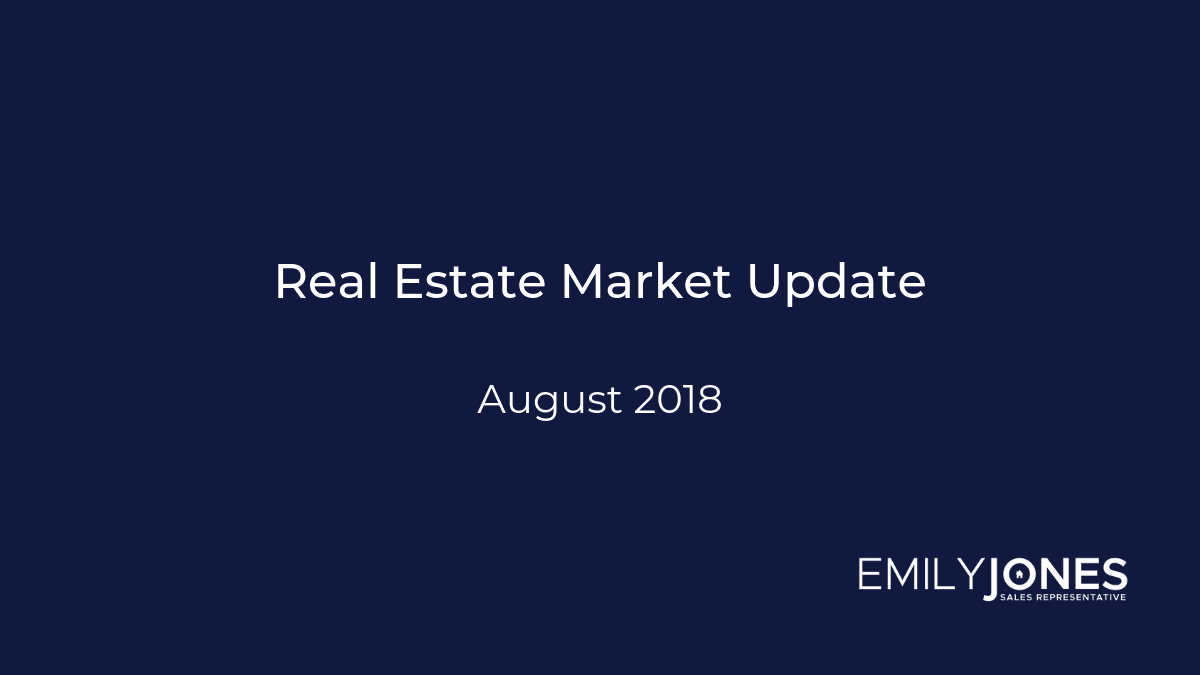 03 Sep

Hamilton Burlington Real Estate – August 2018
HAMILTON BURLINGTON REAL ESTATE UPDATE – August 2018
A LOOK AT THE AUGUST MARKET
SEE BELOW FOR A SUMMARY OF WHAT HAPPENED IN August 2018 IN THE HAMILTON AND BURLINGTON REAL ESTATE MARKET! LOOKING FOR A MORE DETAILED STATISTICAL ANALYSIS? CONTACT ME HERE FOR A FULL PACKAGE OF THE IN-DEPTH INFORMATIONAL REPORT! 
The REALTORS® Association of Hamilton-Burlington (RAHB) reported 1,089 residential sales were processed through the RAHB Multiple Listing Service® (MLS®) System in August, 2018, less than one percent more than the same month last year and 2.9 per cent fewer than the 10-year average for the month.
Residential freehold sales were the same as August of last year, while condominium sales were 2.9 percent higher.
New residential listings were three percent lower than August 2017, and 4.5 percent lower than the 10-year average.
"August was the first month this year that sales were closer to the 10-year average. Monthly sales have been double-digits lower than average, where this month they were less than three percent lower," says RAHB CEO George O'Neill. "In fact, if you remove the two record-setting months of August in 2015 and 2016, sales were in line with the 10-year average."
The average residential sale price for August 2018 was 2.4 percent lower than August of last year.
"The number of sales in the condominium market were higher this August, with a corresponding increase in the average sale price for condos over last year," adds O'Neill. "This might indicate some buyers are looking to purchase more inexpensive options."
When looking at the year-to-date sales and average sale price, May was the peak of the spring market for residential. RAHB expects there to be the usual upswing moving into the fall market.
Neighbourhoods throughout the RAHB area experience results that differ from the average of the entire RAHB market area. In August, Hamilton Centre, Burlington, Stoney Creek and Dunnville experienced significantly higher increases in residential average sale price than the RAHB average. Hamilton West and Flamborough experienced slightly greater decreases in average price than the RAHB average.
Neighbourhoods vary, so determining the right price when buying or selling a property can be challenging. Local REALTORS® have the experience and tools to help buyers and sellers make those big decisions.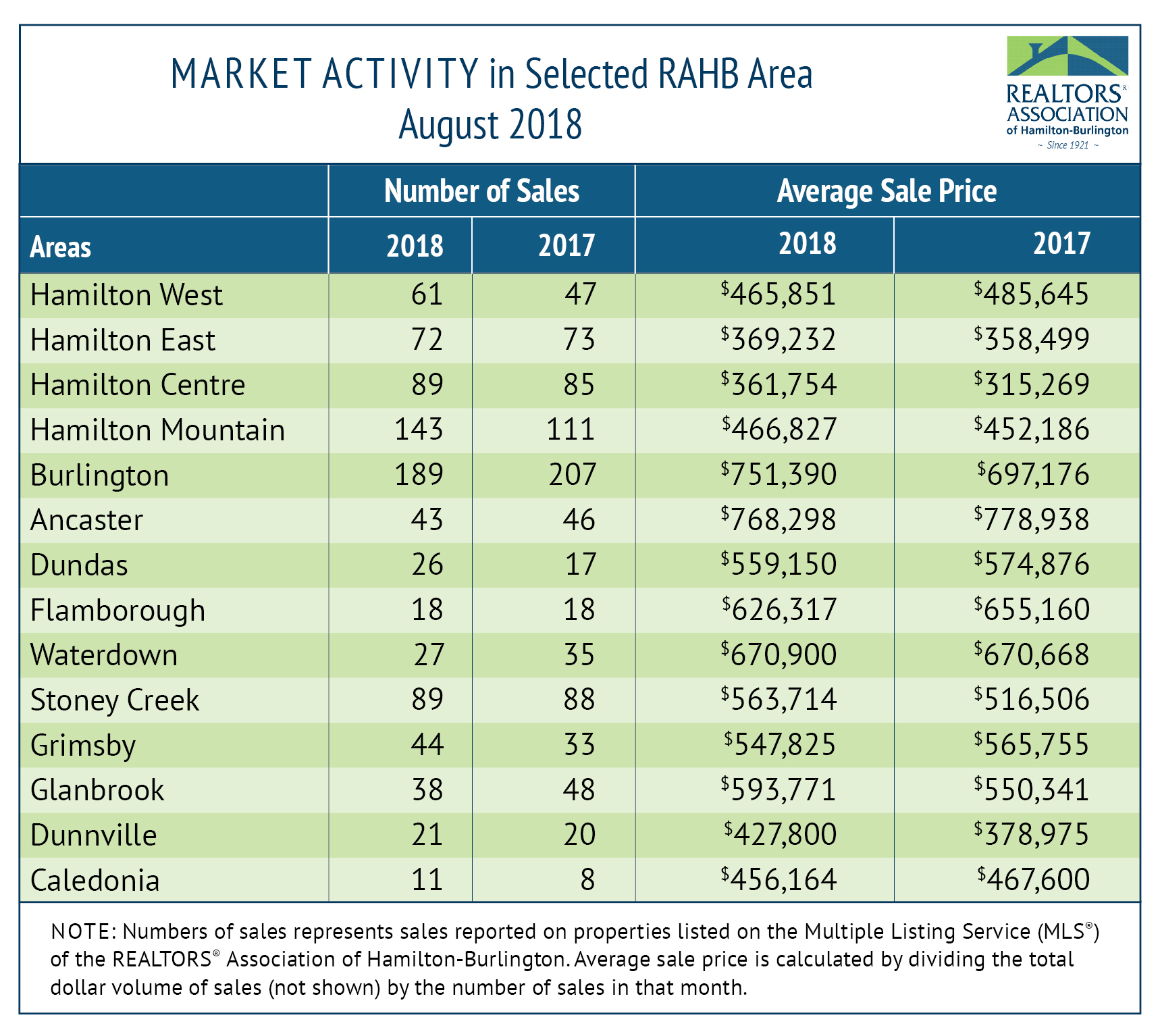 August 2018 Real Estate Update Source: Realtors Association of Hamilton-Burlington