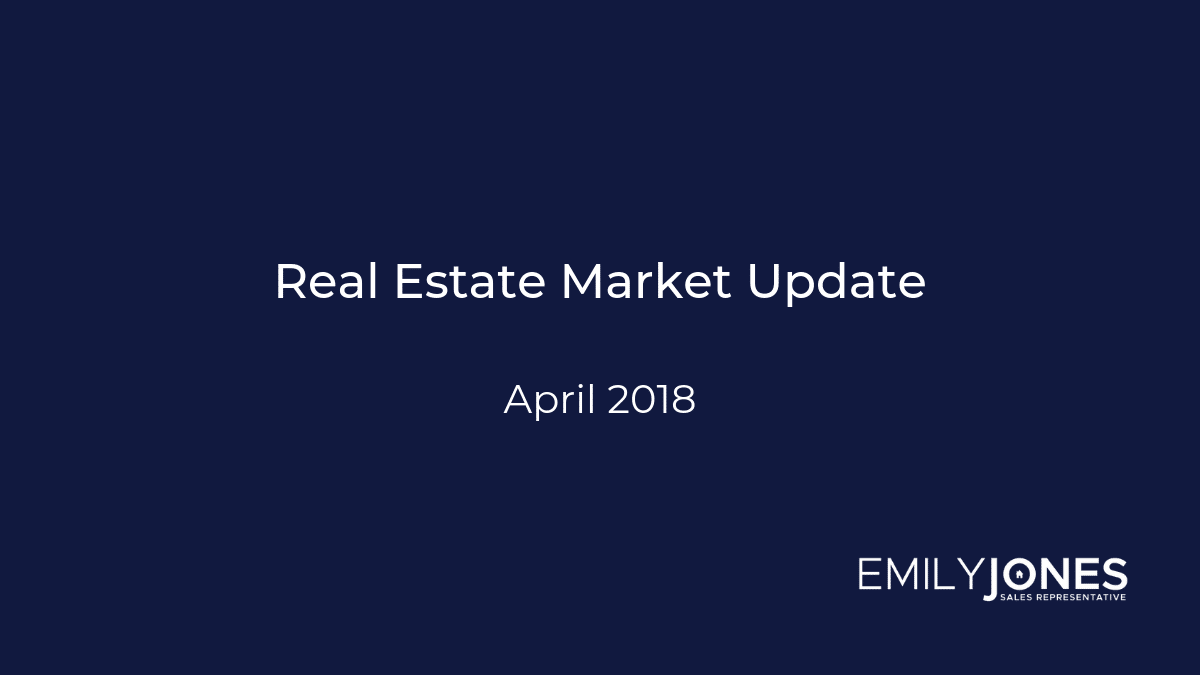 01 May

Hamilton Burlington Real Estate – April 2018
HAMILTON BURLINGTON REAL ESTATE UPDATE – April 2018
A LOOK AT THE APRIL MARKET
SEE BELOW FOR A SUMMARY OF WHAT HAPPENED IN April 2018 IN THE HAMILTON AND BURLINGTON REAL ESTATE MARKET! LOOKING FOR A MORE DETAILED STATISTICAL ANALYSIS? CONTACT ME HERE FOR A FULL PACKAGE OF THE IN-DEPTH INFORMATIONAL REPORT!
The REALTORS® Association of Hamilton-Burlington (RAHB) reported 1,185 sales were processed through the RAHB Multiple Listing Service® (MLS®) System in April,32.4 percent fewer than the same month last year and 21.7 percent fewer than the 10-year average for the month. All property listings were 13.5 percent lower than the same month last year and 8.1 percent lower than the 10-year average.
All property listings were 10.5 percent lower than April last year and 5.2 percent lower than the 10-year average.
"It's no surprise sales were down from last April, when we saw a record in that month," said RAHB CEO George O'Neill.
Overall residential sales of 1,144 units were 31 percent lower than April last year. Residential freehold sales were 34.4 percent lower than April 2017 while sales in the condominium market were 15.7 percent lower.
Median and Average Sale Prices
The median price of freehold properties decreased by 8.4 percent over the same month of the previous year. The median price for condominium properties decreased by 2.1 one percent compared to the same period.
The average price of freehold properties declined by 10.5 percent from April 2017; the average sale price in the condominium market decreased by less than one percent compared to the same period.
Average sale price is based on the total dollar volume of all properties sold through the RAHB MLS® System. Average sale price can be useful in establishing long-term trends, but should not be used as an indicator that specific properties have increased or decreased in value. Contact a local REALTOR® for information about your specific neighbourhood or property.
"With the sales-to-new-listing ratio at about 56 percent in the residential market, we are at the higher end of a balanced market," added O'Neill. "However, with between only two and two-and-a-half months of inventory, it would not take much to move closer to a seller's market through the spring."
Days on Market
The average number of days on market rose to 26 days from 14 days in the freehold market. In the condominium market, it increased to 29 days from 15 days compared to the same month last year.
"In general, there is more time to view and compare properties than last year at this time," noted O'Neill, "so engaging a local REALTOR® should be part of every seller's and buyer's strategy."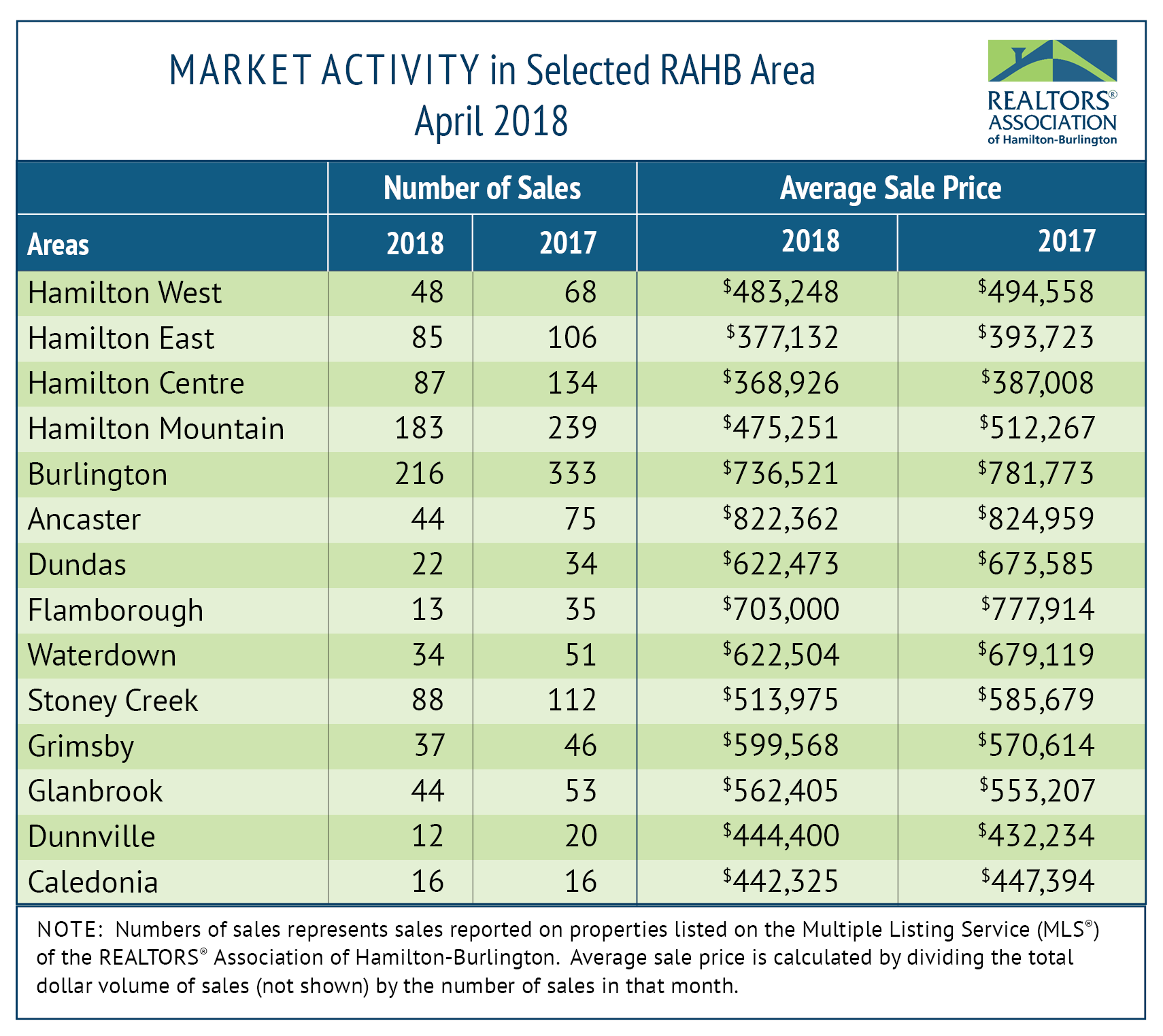 Every community in RAHB's area has its own localized characteristics that influence that market. Please ensure you contact a local RAHB REALTOR® for professional advice.
April 2018 Real Estate Update Source: Realtors Association of Hamilton-Burlington