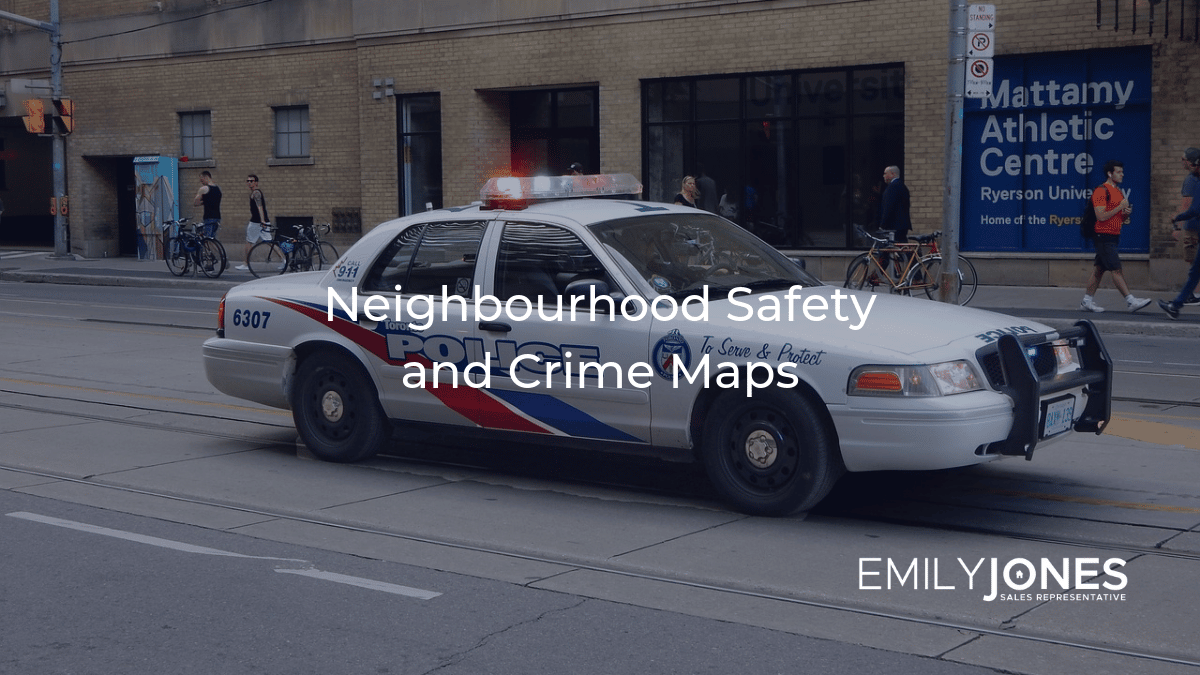 13 Jun

Neighbourhood Safety and Crime Maps
Neighbourhood Safety and Crime Maps
One of the first things home buyers ask me when they are exploring a neighbourhood is "how safe is this area?"
This is particularly true for people who are making a significant relocation, single women, older home buyers, and young families. Since your home is the biggest investment in your life, you want to ensure you feel comfortable and safe in your surroundings!
While it may seem like a straightforward question, it's actually quite subjective.
For example, for someone from a very quiet neighbourhood, moving to downtown Toronto or Hamilton may not work. A 300lb man might be totally ok with one neighbourhood, while a single woman in her 20s might not be. One neighbourhood may seem safe to one person and may not seem safe to another.
When I meet with a buyer for the first time at a consultation, we talk about this.
It's important to have an understanding of your comfort level so I can give the most relevant advice. That said, you need to do a little homework of your own to find out what your comfort level is. For people really unfamiliar with an area (especially Hamilton, which has many distinct neighbourhoods), I often suggest driving around. Being in the city is the best way to get the best experience. I've even had clients rent an Airbnb to test out their commute before committing to a big relocation!
If that's not an option, there are a ton of online tools you can take advantage of. Google Maps and Google Maps street-view are so valuable! See a house you like? Check out the map, look at the neighbours' houses. It's not 100% accurate, but it's a great way to quickly assess if the neighbourhood will fit your comfort level.
Another awesome resource to assess neighbourhood safety is local police crime maps.
These online tools are consistently updated to give you a visual of the frequency and crime types in an area.
For Halton (including Burlington, Oakville, Milton, Halton Hills): https://www.haltonpolice.ca/crimefil…/crimemapping/index.php
For Hamilton (including Ancaster, Dundas, Stoney Creek, etc): https://hamiltonpolice.on.ca/ho…/find-crime-my-neighbourhood
For Peel (including Mississauga): https://www.peelpolice.ca/en/in-the-community/crime-statistics-and-maps.aspx

For Toronto: http://data.torontopolice.on.ca/pages/maps
---
I'm always here to be a resource to help you figure out what neighbourhood (or neighbourhoods) fit your safety needs and comfort level.
Want to talk more? Contact me anytime!