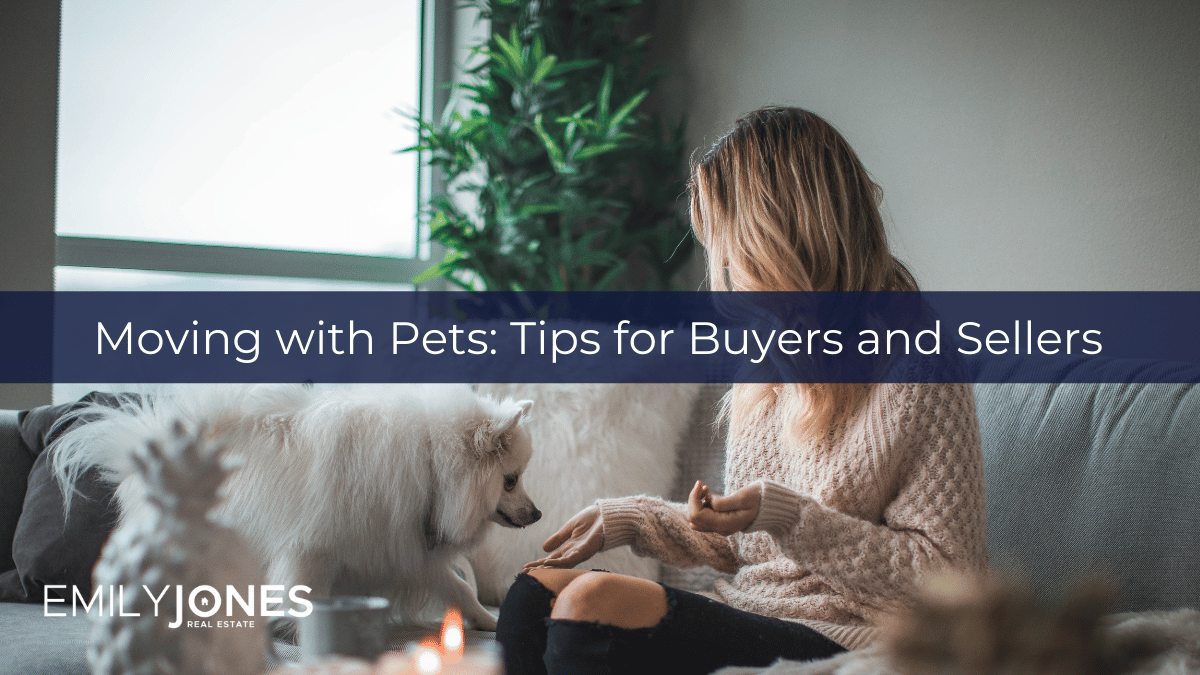 23 Jan

Moving with Pets: Tips for Buyers and Sellers

Anyone who knows me, knows I love animals. Pets play an important role in families and are becoming a big consideration for buyers. Especially the young first-time buyers out there! Here are some of my tips for anyone moving with pets!
What should I think about when buying a home as a dog owner or cat owner?
Buyers definitely consider how a space will fit with their current and future lifestyle as a pet owner. Sometimes it can make or break the house! Some of the questions my pet-owning buyers will often think about are:
Where can I take my dog outside to play?
Is there some grass for my dog to use?
the yard fenced?
Will I feel safe taking my pet for a walk in this neighbourhood?
Are there any pet restrictions? (This is a big consideration when buying a condo!)
Pets in Condos: What should I think about as a pet owner?
Before you buy a home in a condo (whether it's a condo townhouse or condo apartment), you should find out what the pet restrictions are. Even if you don't have a pet yet, if you are thinking about getting one in the future, it's important to understand the rules of what you are buying into. I've found that generally, condo townhouses have fewer or more flexible pet restrictions, while condo apartments have more strict rules. You should be able to find out more about the pet rules and restrictions by asking your realtor, checking with property management, or checking the by-laws (found in the unit's status certificate).
Some of the restrictions I've been in the past include:
limits on how many pets are permitted per unit
weight limits on pets
limits on the type of pet (including limitations on breeds of dogs in some cases)
limits on noise caused by pets
rules about where pets are to relieve themselves
rules about pet's access to common elements including balconies
rules about registering pets with the building
I have a dog/cat and am selling my home – what should I think about?
As a seller, you want to appeal to as many buyers as possible when selling your home – both buyers who love pets and buyers who are very pet avoidant. I advise you do this through two ways. Firstly, appeal to the pet-friendly buyers by emphasizing features like a fenced yard, proximity to parks, and having answers to questions about any restrictions readily available. The second is by adequately preparing your home for sale to appeal to the pet-avoidant crowd. There are many buyers who have pet allergies and get nervous when they see signs of animals in a home. I always recommend a deep cleaning to get rid of allergens and pet smells, removing signs of pets while you are having showings (bowls/toys/beds/etc), and finally physically removing your pets while showings are going on.
I strongly recommend removing your animals from your home while showings. Firstly, because you want to ensure the buyers can focus on your house – your cute cat doesn't come with the sale so let's keep them out of it! And secondly, because it can be stressful on your animal. I've shown homes where the cats are terrified, try to run out the doors, or a dog is distraught in a crate because strangers are in their home. Your realtor should be able to help you find a solution to removing your animals for showings so that everyone involved has a good experience!
When it's time for you to consider moving with pets, whether buying or selling, I'd love to have a consult with you to discuss your situation! Reach out anytime!