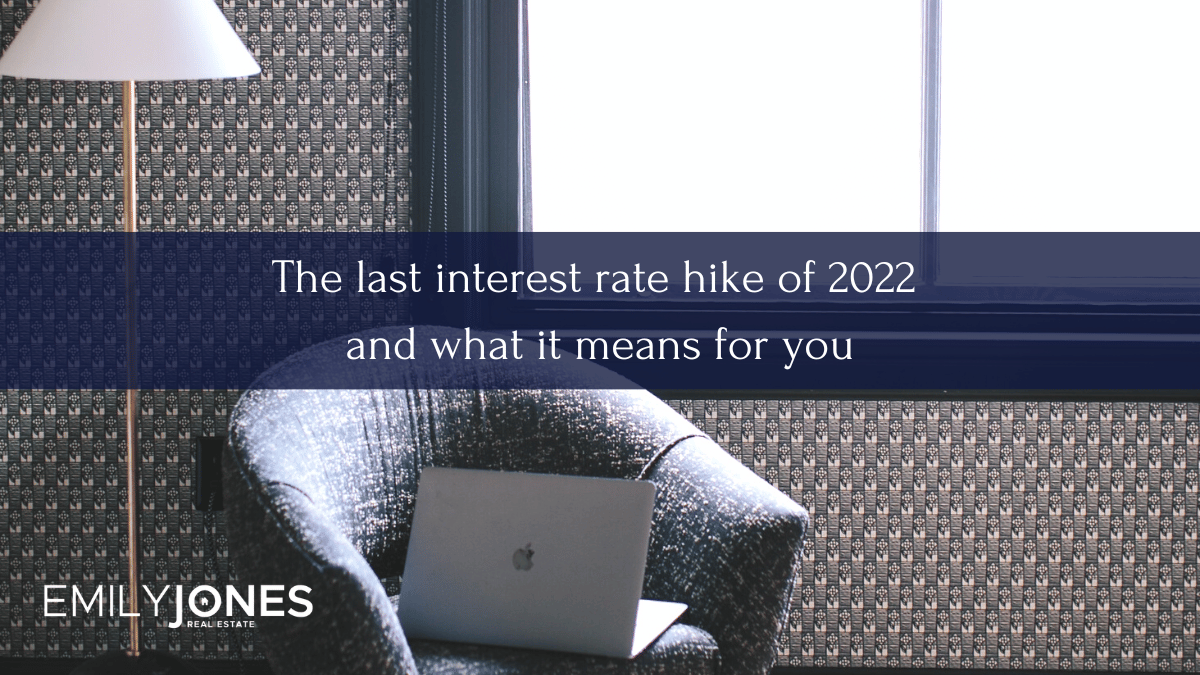 09 Dec

The last interest rate hike of 2022 and what it means for you

As you may have heard, on December 7th, the Bank of Canada announced its last interest rate increase in 2022. Please do not panic when you turn on the news and hear this. Here is what you need to know, broken down to help you understand what this rate hike means for you.
What is the increase?:
+ 0.50%
Clients with a fixed rate:
This announcement does not affect you.
Clients with an Adjustable Rate Mortgage:
Your payment will change on your next statement (approx. $26/month for every 100k of mortgage.
Typically they apply the increase at the start of the following month (so in this case you will not see a change until January). For most clients it is still not suggested that locking-in to a fixed rate is going to save you more money than just riding out your ARM/Variable…. but if you want to chat through your specific situation, you should book a call with your mortgage broker or lender.
Clients with a Variable rate (static) mortgage:
Your payment is static (you will see no change to payment). There is a chance you will be hitting your Trigger Rate if you have not made a manual change to your payment since rates have increased. It is VERY important you reach out if this may apply to you. Unlike an adjustable-rate mortgage, in this environment, a static payment requires you to be on top of your mortgage to monitor your current rate vs your trigger rate. You'll need to assess if and when you may need to increase your monthly payment amounts or make a lump sum contribution.
Clients with a home equity line of credit:
You will see an increase in rate right away because a HELOC is a variable-rate mortgage. If you are carrying a large HELOC balance, you may want to consider if a refinance or restructure can save you money in interest.
If you are pre-approved to buy a home:
Your mortgage broker should let you know how this change will affect your pre-approval numbers. With the increased rates, the stress test requirements have also increased. Depending on who your pre-approval is with, you should ensure that your rate hold is still valid (and for how long).
Overall thoughts:
With inflation not budging to the Bank of Canada's liking, we will likely have a higher interest rate for the foreseeable future. Further rate hikes are to be expected in 2023. By how much, that is to be determined.
Please try to remember we are in a very unique economic environment. Everywhere you turn, someone has a different prediction of what will come. But ultimately no one knows what is on the horizon for home prices, the interest rate, or the overall economy. If you'd like to be prepared, discuss best and worst case scenarios, want to discuss your options (now or in the next year), my trusted mortgage contacts and myself are here to support you with any questions you might have. I understand it's a challenging time, and my goal is always to help you and your family navigate the real estate world with as much confidence as possible.