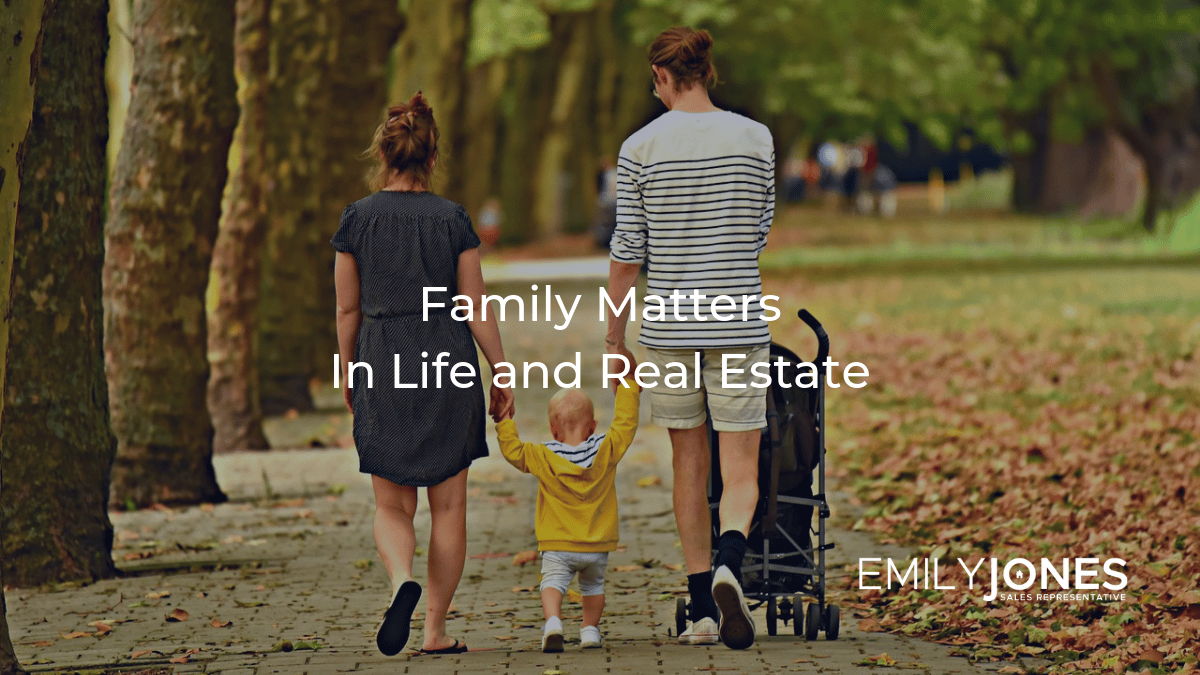 22 Feb

Family Matters – In Life and Real Estate
Family Matters – In Life and Real Estate
In the spirit of family day, today's blog post isn't so much of an analysis or an informational post. It's really a reflection on one simple truth: When your family changes, so do your housing needs.
Hey, I said it was a simple truth so yes, I'm aware it's a little obvious!
Back in the day, there was a bit of a traditional route people took… Consider my grandparents: they got married, found a starter home, and began their family in London. As the kids started to grow, they relocated to a larger family home in Burlington, Ontario (where my family has remained, making me a third generation Burlington-ian). The kids moved out pretty shortly after finishing school, and my grandmother still lives in that family home.  
Today's changing economic and demographic landscape has made things a little less "traditional" for millennials making housing choices.
Many millennials are moving back in with their parents after finishing school.
Millennials are often choosing to have children later in life. Proximity to schools or kid-friendly neighbourhoods may not be as important until later in life.
Many millennials have fur-babies aka pets that play an important role in their lives and impact their housing decisions.
With the high cost of housing in the GTA, the path to a large detached family home is not the same as it used to be. Entry-level real estate often looks like condo apartments, townhouses, upgrading to perhaps a larger townhouse or a semi-detached, before moving to a detached home (and even that may not be a possibility in some markets).
Multigenerational households are more and more common. Older adults are moving in with their adult children. Couple that with young adults moving back in after school, and we see an interesting mix of demographics under one roof.
In my own life, I haven't taken a "traditional" route to housing. When I finished school (miraculously with a job in hand) moving out on my own wasn't a great financial option. I still had student debt to pay off and hadn't built up any savings, so I moved back home for a year. When my boyfriend started commuting to Toronto, it made sense for him to move in as well. That's right, I didn't just move into my parent's house – I brought a plus one (sorry mom and dad). We stayed and saved for just under a year and a half before moving into a condo. A couple of years later and we knew we were wanted to adopt a puppy, so we bought a townhouse with a yard in Hamilton. 
Family changes have always been a primary motivation for a move.
For my grandparents, it was starting a family with children and then needing more space for them. For me, it was wanting to set roots as a couple, then to add a dog to our little family. While my housing path has been a little different than my grandparents, one thing is constant: family matters. It's family first, as it should be! And I don't see that changing anytime soon.
If your family is changing and you find yourself in need of a new home, I'd love to chat with you about what your options are.