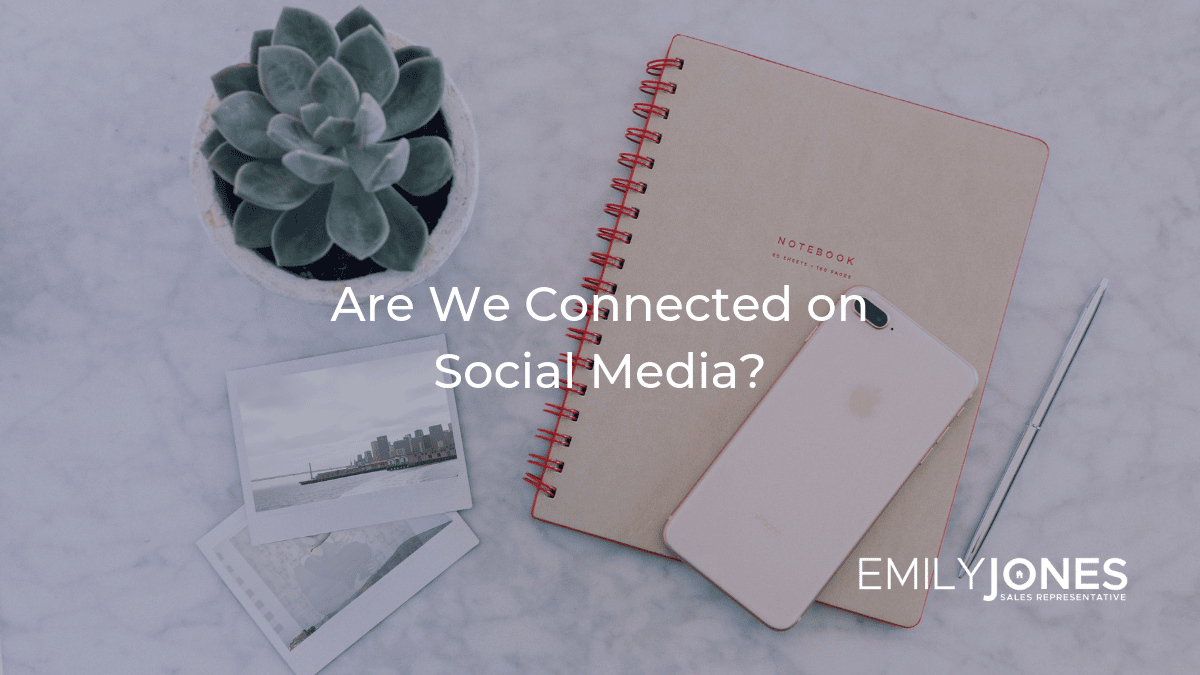 15 May

Social Media: Are We Connected?
cONNECT ON SOCIAL MEDIA
Socials are playing an increasing role in real estate. Not only is it an excellent tool for marketing homes and unique services (such as my Buyer Guide), but it is also a wonderful way to get to know your Realtor® and confirm they will be a good fit.
Real estate is such a personal business so it's important to have a trusting relationship with your Realtor®. Social media can give you a bit of a look as to how they communicate, what areas they serve, and if you think your personalities would be a good match. In my case, you'll see that I love my dog, spending time with family and friends, and seeing beautiful homes throughout Burlington, Oakville, Toronto, and Hamilton.
With that in mind, I want to know, are we connected yet?
let's stay in touch!
Drop my social media pages a follow! Be sure to check in often to stay on top of all the latest news in the real estate world.
For the latest articles about real estate, local news, and client recommendations you'll want to like my Facebook Page.
https://www.facebook.com/EmilyJonesRealEstate
For a day to day look at what I'm up to and an inside look at who I am, be sure to follow on Instagram. I love to feature photos of great homes and local hot spots throughout Toronto, Halton and Hamilton.
https://www.instagram.com/emily.r.jones/
For market insights, articles about wealth building, and real estate industry news you'll want to connect on LinkedIn.
https://www.linkedin.com/in/emilyrjones/
Let's stay in touch. See you on the 'gram!